Elvis Presley - Please, Stay In Your Seats
2017-05"Ragdoll" veröffentlichte die CD "Elvis Presley - Please, Stay In Your Seats", welche den Publikumsmitschnitt vom 28.05.1977 aus Philadelphia beinhaltet.
Inhalt:
Also Sprach Zarathustra - See See Rider - I Got A Woman / Amen - Love Me - My Way - Jailhouse Rock - You Gave Me A Mountain - O Sole Mio / It's Now Or Never (Incomplete, Edited With 2nd Source) - Little Sister (With Break) - Teddy Bear / Don't Be Cruel - And I Love You So - Polk Salad Annie - Introductions - Early Morning Rain - What'd I Say - Johnny B. Goode - Drum Solo (Ronnie Tutt) - Jerry Scheff Solo - Piano Solo (Tony Brown) - Electric Clavinet Solo (Bobby Ogdin) - School Days - Hurt - Walk That Lonesome Road (JD Sumner) - Hound Dog - Can't Help Falling In Love - Closing Vamp / Announcements
Quelle: Elvis-Collectors.Com
Donald

antwortete auf das Thema:
#905553
05 Nov 2017 17:15
Heißt das Album wohl so, weil es mittlerweile auch die treuesten Fans vorzeitig zu den Ausgängen drängte...?
Atomic Powered Poster

antwortete auf das Thema:
#905557
05 Nov 2017 21:16
Wird hier etwa Opernelvis gedisst?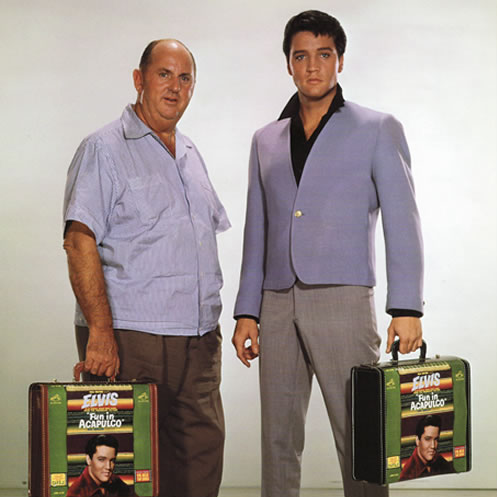 DumbAngel

antwortete auf das Thema:
#905570
07 Nov 2017 20:04
Im Publikum saß übrigens Bruce Springsteen. Habe für den folgenden Ausschnitt leider keine Quellenangabe. Habe im FECC Forum gesucht mit der Hoffnung, einen Link zu finden. Aber mehr als das hier kam nicht:


With his lawsuit with Mike Appel settled only about 18 hours beforehand, an upbeat Springsteen and Steve Van Zandt drive to Philadelphia to attend an Elvis Presley concert. This was Van Zandt's first Presley show. Bruce had seen Presley in concert once before (at 1 of the 4 Madison Square Garden shows of June 9-11, 1972). Although Springsteen was a big enough star at this point to have been given VIP treatment if he'd sought it, Bruce and Steve attended the show merely as members of the public. As fate would have it, this gig in Philadelphia turned out to be one of Elvis' last. The bloated, drug-affected Presley's final public performance was a few weeks later in Indianapolis. In a late 70's interview Springsteen commented that he and Van Zandt drove back to New Jersey without saying a word to one another, such was their disappointment with the performance.

Außerdem bezeichnete Bruce die Show ein anderes Mal als "not good!"